Happy Holidays! We made it to December?! Our first year in business has been full of ups and downs that most businesses expect in their first year or two, but we certainly never predicted opening right before a global pandemic. We have learned so much this year about ourselves and have met (virtually) so many wonderful customers and makers who have been following us on our journey. We are passionate about supporting small businesses, promoting handmade goods and shopping local. I decided to put together a gift guide for your holiday shopping. Yes, I realize I may be a little late to the game. I've been working on getting this blog together for a few weeks and I finally made some time to do it. I also decided that instead of doing a Featured Maker for the month of December I would highlight some local Massachusetts-based businesses, several that have also opened during 2020. We don't sell any of these businesses' products (yet) nor are any of these sponsored. They are truly small businesses that we admire and, in some cases, have purchased some of their products. I made sure to include businesses that also have an online presence for those of you who are not in Massachusetts. They are broken into sections: Home Decor, Self-care, Jewelry and For Him. Enjoy!
Home Decor
Salty Whale-- "Creating unique hand-crafted products that give local reclaimed wood a second life"
I recently started following the Salty Whale on Instagram and stopped by their studio (open by appointment).They are a local husband and wife business on the South Shore of Boston located in Cohasset, MA just a few towns away from us. They started their business during the pandemic. I am loving the wooden whales they make out of reclaimed wood, but they also have ornaments, charcuterie boards, custom signs, apparel and even a collaboration bag with Sea Bags. I bought a sea glass tree ornament for our tree and love it! These items should be a must have for the beach lover on your holiday list. Find them at www.saltywhalecohasset.com
(Photo credit: The Salty Whale)
Minot's Candle Co.:
"Female Owned. Small Batch. Non-Toxic. Hand-poured."
When I was shopping in Hingham in October, I found these candles in a local store and fell in love with a scent called Winter. These candles are made locally, also in Cohasset, MA. Another business that started in 2020, they are inspired by their love of the water and nature and that love is reflected in the candles they create. You can find Minot's Candle Co. candles in several Massachusetts shops and directly on their website www.minotscandlecompany.com
(Photo credit: Minot's Candle Co.)
Shells of Southie: 
You know I love all things beachy so of course I love these beautiful decoupaged sea shells. Oyster, clam and scallop shells are decoupaged in various designs including holiday appropriate plaid, holly berries or pine cones. They can also be personalized. They make the perfect dish for jewelry to keep on a nightstand or as part of your home decor. Find Shells of Southie on Etsy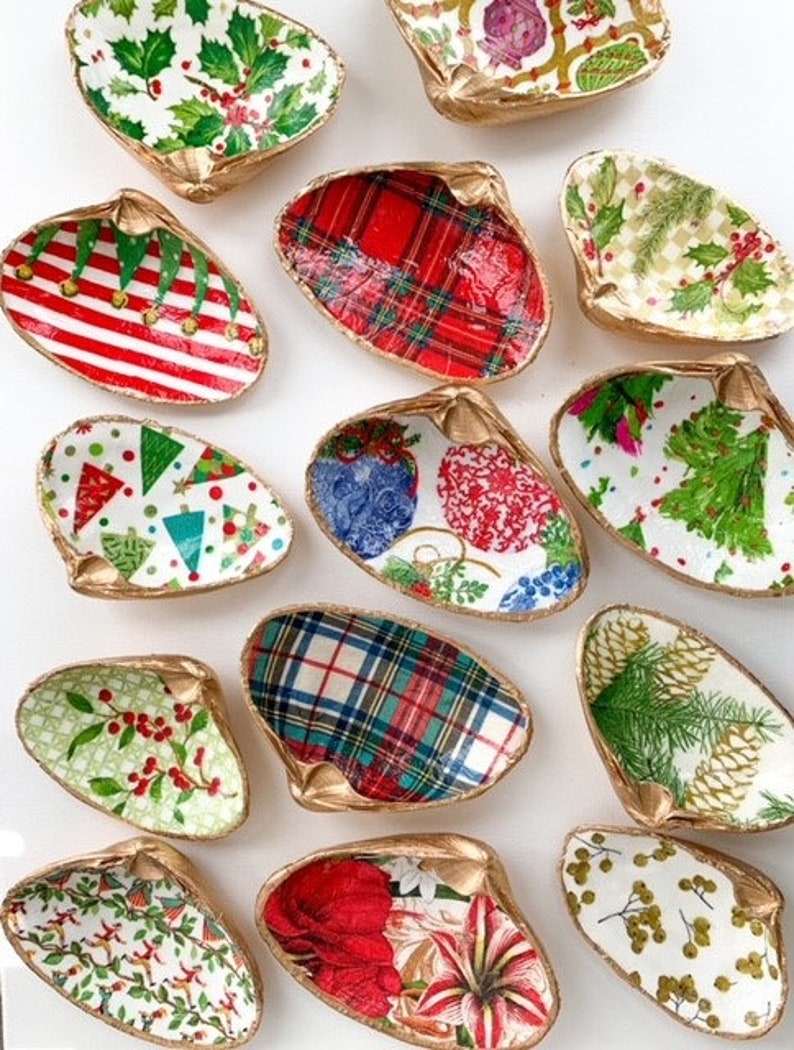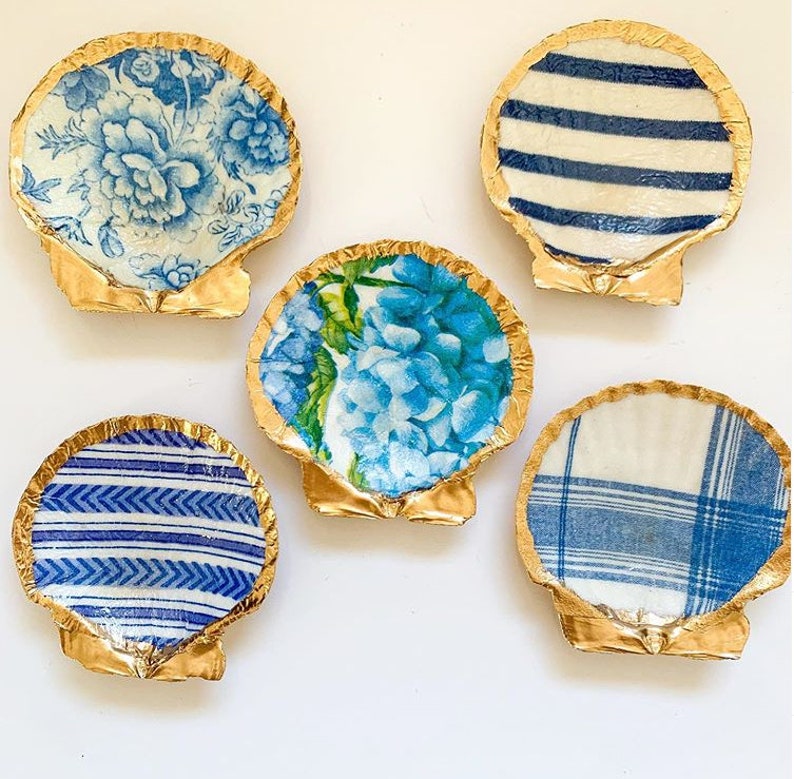 (Photo credit: Shells of Southie)
Harborside Upcycled:
"Nautical decor and accessories handmade from recycled fishing rope, fishing net twine, and discarded ocean debris." This small business helps clean up area beaches, reuses materials and makes beautiful pieces for your home including framed fishing rope art, doormats, coasters and fisherman's friendship bracelets to name just a few. Chris started Harborside Upcycled in 2016 on the Southcoast of Massachusetts in Fairhaven. Find Harborside Upcycled items in many MA shops or shop directly on the website at www.harborsideupcycle.com
(Photo credit: Harborside Upcycled)
Self-care 
Fiorella Soapery:
One of my current obsessions is the whipped soap from Fiorella Soapery. "Fiorella Soapery is a soap and cosmetics brand that was created to deliver beauty products made with high quality and safe ingredients, presented in beautiful packaging, that allows you to turn your bathroom into an at home spa." I can attest that the products definitely live up to this goal and feel like a treat every day. Caitlin is the owner/maker and is also a Massachusetts based business located in the Metrowest area of Boston. With scents like Merry and Bright, Sugar and Fig and Orange Cranberry there is something for everyone on your list. She is currently doing a pop-up in at 9 Washington St. Natick, MA with a few other small businesses Wednesday-Sunday 10am-6pm through Christmas. You can find all of her products at www.fiorellasoapery.com
(Photo credit: Fiorella Soapery)
Layo Handmade:
Owner Funmi-Layo creates "products using organic food grade plant based ingredients fused with essential oils and herbs." Boson-based and family-owned, this small business makes self-care products that are handmade and free of synthetic ingredients, chemicals, parabens, toxins and sulfate. There are a range of products including body butter, body oil, massage oil, lip balm, scrubs and several others. I can't wait to order the Pumpkin Body Butter. Find Layo Handmade at www.layostore.com
(Photo credit: Layo Handmade)
Jewelry
Mermaids + Madeleines: 
"Coastal inspired, handmade jewelry, created with sterling silver, precious and semiprecious gems and freshwater pearls and designed for the girl on-the-go who finds her sense of calmness near the salty shore." I love this business for several reasons: 1) Heather donates 5% of each purchase to aid in sea life rescue and rehabilitation. 2) I love the bright pops of blue and pink 3) beads and tassels, need I say more? Mermaids and Madeleines is local to us outside of Boston in Dedham, MA. Find the perfect gift for mom, sister, bestie or daughter on Etsy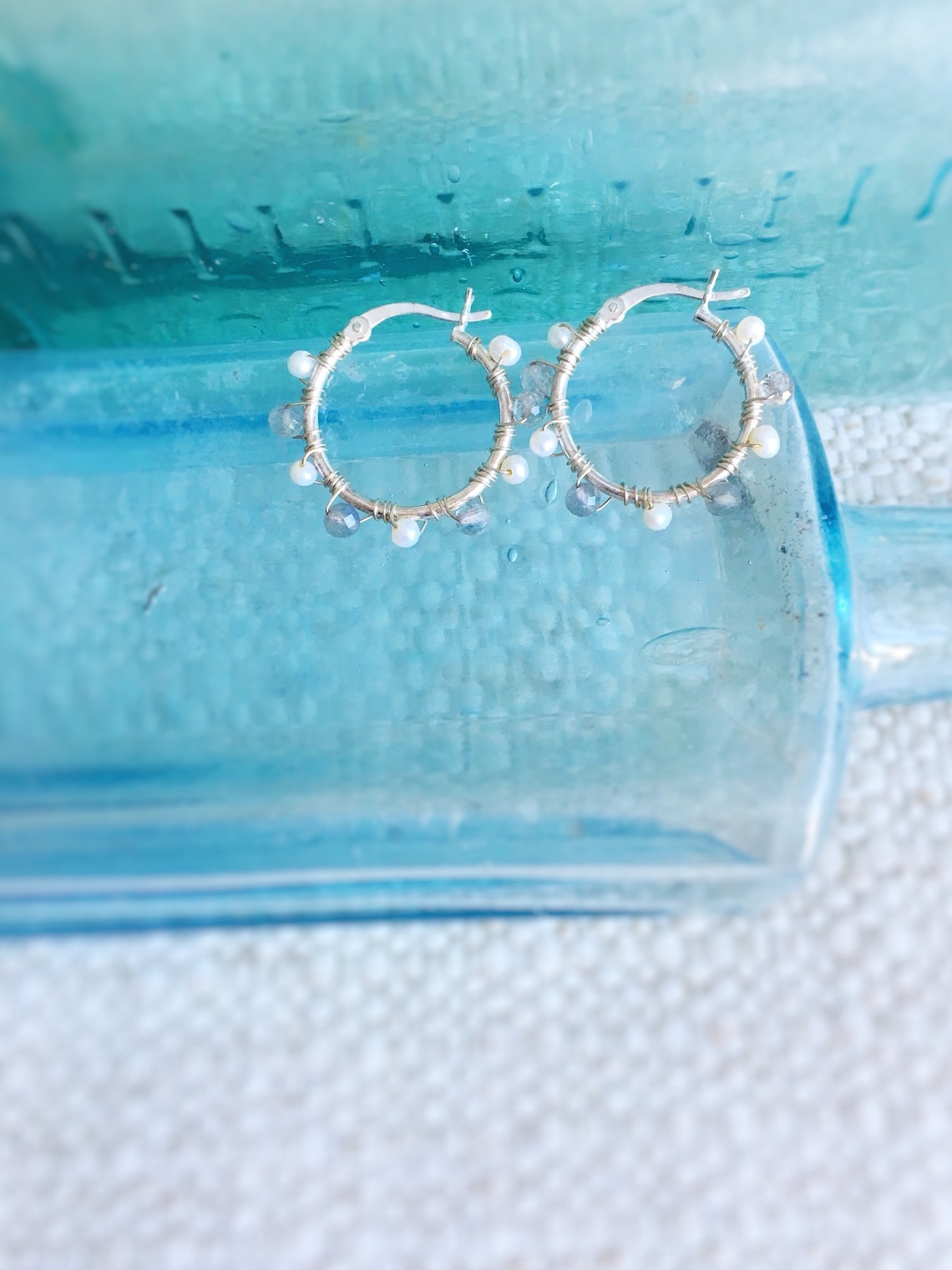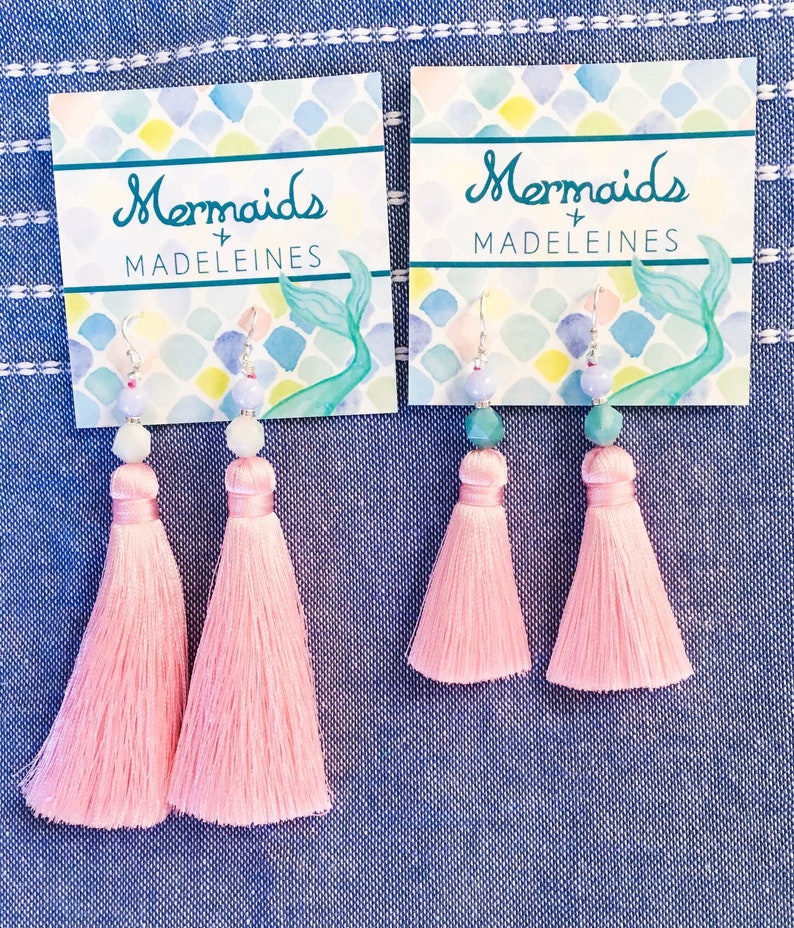 (Photo credit: Mermaids + Madeleines)
 Miss Lou Makes:
I started following Miss Lou Makes several months ago on Instagram. Not only does she make cute jewelry, signs and ornaments, she also posts funny stories and does an awesome job uplifting other small businesses as well. Jess is located in Plymouth, MA and describes her shop as "an eclectic shop of handmade gifts." I'm partial to her beaded bracelets like those pictured below. Find Miss Lou Makes on Etsy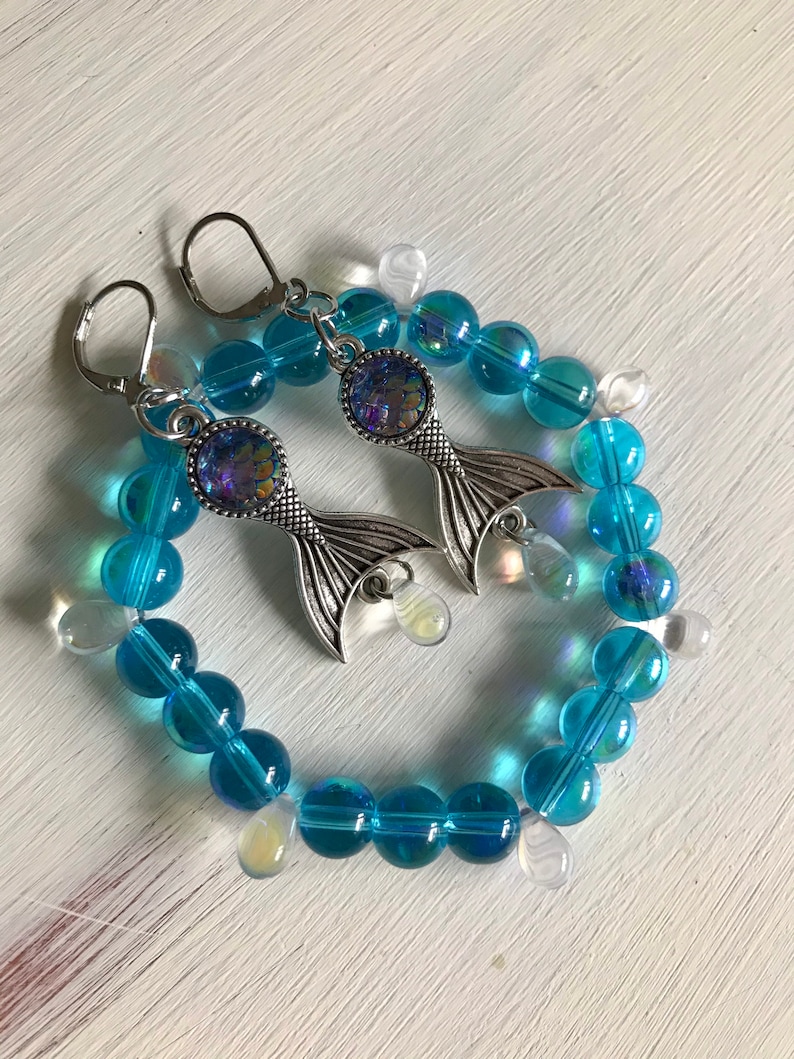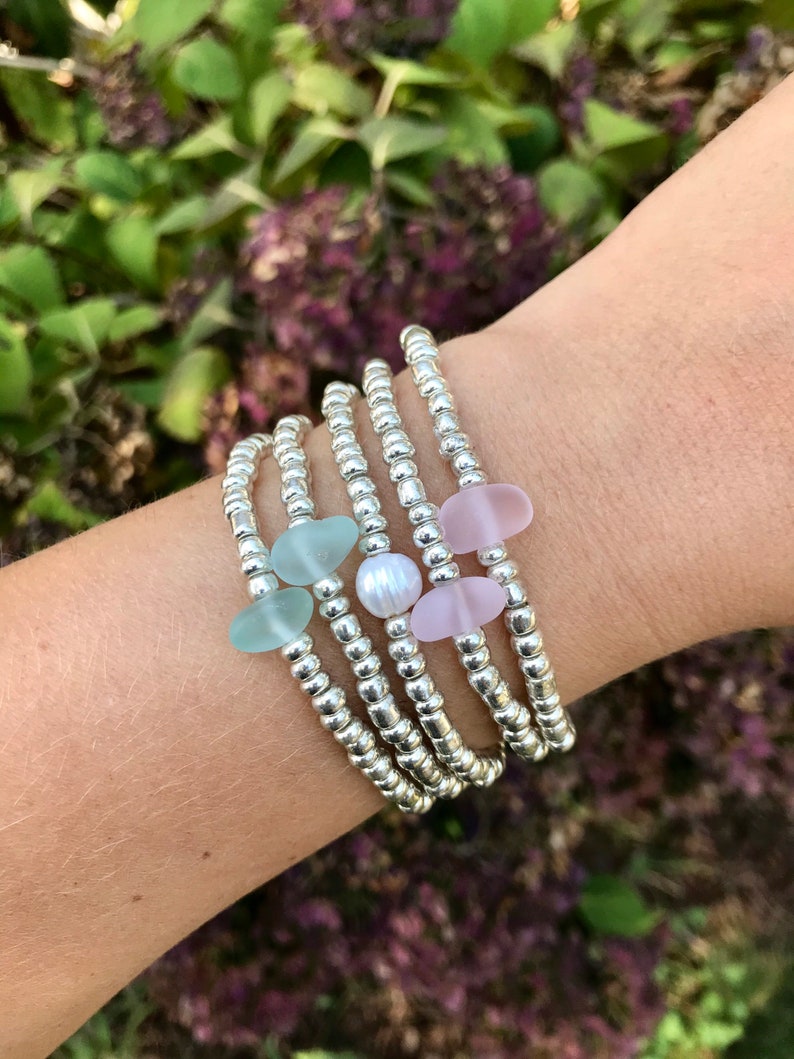 (Photo Credit: Miss Lou Makes)
For Him
Kelly Gets Krafty Co:
I don't know about the man in your life, but Adam loves a good beanie. Fall, winter, spring (and sometimes even summer) that man will be wearing a beanie ever-so-stylishly. I found Kelly from Kelly Gets Krafty Co on Etsy and I'm loving her knit hats, scarves and coffee sleeves. Kelly is based in Cape Cod, MA and describes her shop as "nature inspired, sustainably handmade." Let's hope Adam doesn't read this blog (fingers crossed)! Check out Kelly Gets Krafty Co on Etsy.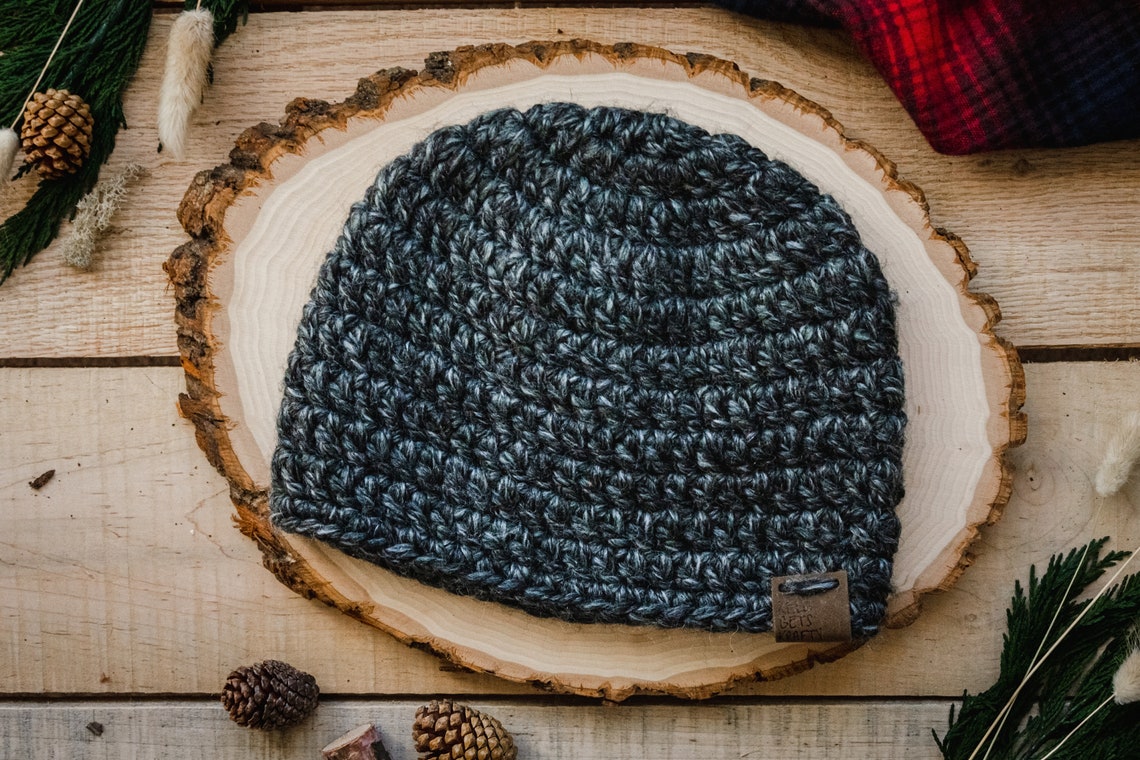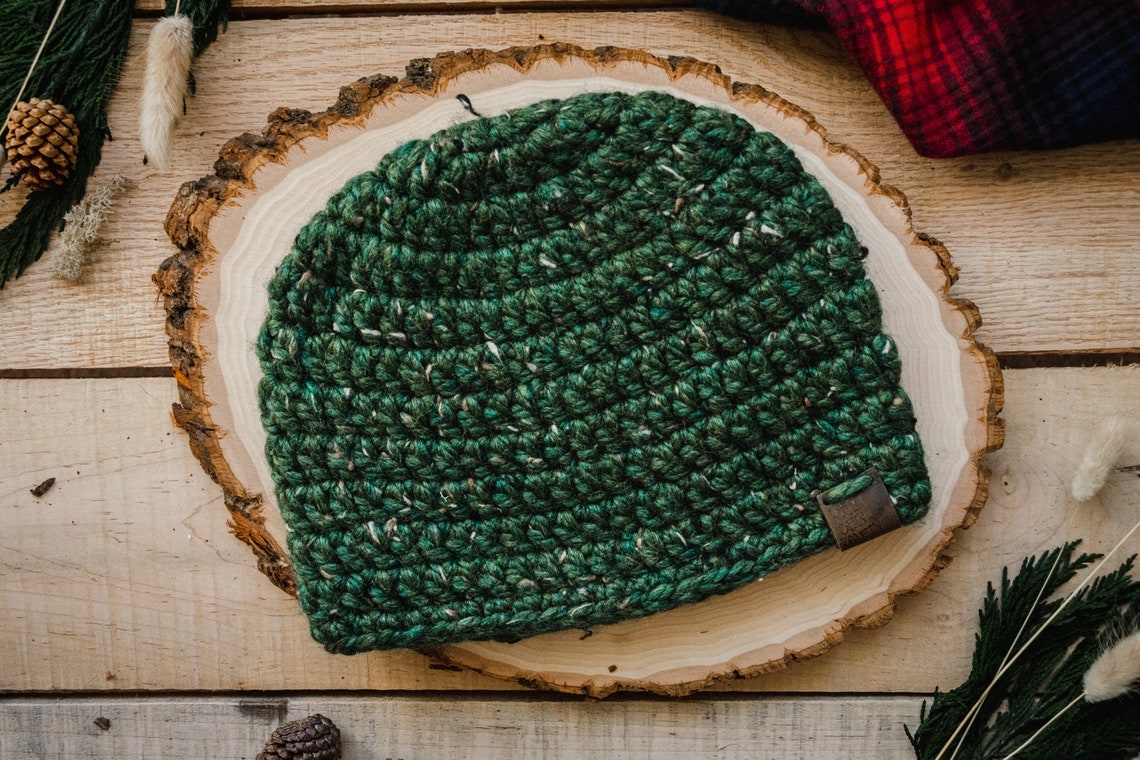 (Photo credit: Kelly Gets Krafty Co.)
Tap Tastings:
Ok, by now you must have figured out that I was thinking about Adam when writing this blog post. This gift idea isn't a specific product; rather, it's a woman-owned small business on Cape Cod that does specialty craft beer, wine or cheese tastings in their van called (very fittingly) Barley. We had the pleasure of meeting the owner over the summer at a pop-event we did in Falmouth and she was awesome. I will be booking a tasting at some point in the near future to check out some of our favorites. Check out Tap Tastings on their website at www.taptastings.com
If you've made it this far, thank you! We are so grateful to have your support and hope that you enjoyed our local, small business Holiday Gift Guide. Happy Shopping! Happy Holidays
--Melissa